Welcome to the VTOL VR Wiki
VTOL VR
is a near-futuristic combat flight game built specifically for Virtual Reality. Pilot advanced multi-role jets, using your hands to flip switches, press buttons, and manipulate the virtual flight controls.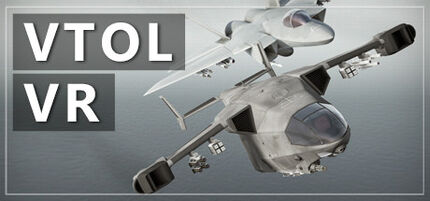 VTOL VR offers two aircraft to pilot:
VTOL VR offers missions that put players in transport, air-to-surface, and air-to-air combat roles. Additionally, users can create their own maps and missions with the provided mission and map editors.
VTOL VR is playable on the HTC Vive, Oculus Rift, and Windows Mixed Reality. The game requires headset and controllers.
The game is in Early Access and available for purchase on Steam.
Categories
Additional Links
Latest activity